The Salzkammergut BergeSeen Trail
– a unique long-distance trail from lake to lake.
Many prominent figures have explored this region: nobles like Archduke Johann and Empress Elisabeth, scientists such as Friedrich Simony, poets and authors like Nikolaus Lenau, painters like Ferdinand Georg Waldmüller, musicians and composers such as Johannes Brahms.

Did they ever think that hiking in the Salzkammergut might have no end?
That they could tramp from one lake to the next and then onward to yet another? Day by day along the shores of crystal-clear waters?
Week-long excursions through quiet valley forests, over sunny alpine meadows and up mountains fuelled by the anticipation of the next destination?
Salzkammergut Infocenter
Plan your individual hiking journey with us! We are accessible for you fia e-mail or just call the number bellow.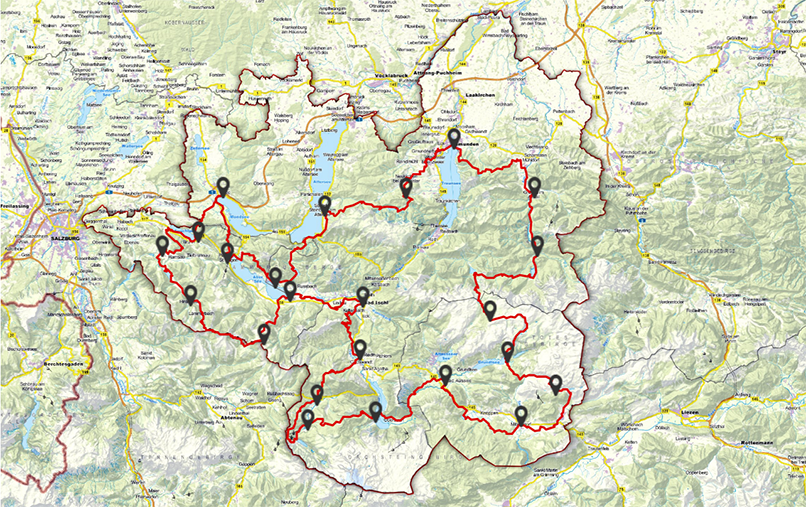 "Bugs and Bears" are hiking the Salzkammergut
The BergeSeen Trail attracts countless visitors year after year. Even Doris and Matthias from "Bugs and Bears" did not miss the chance to experience the hiking flagship of the Salzkammergut with all their senses. What they experienced, where they were exactly and when the "Wadeln" started to burn, you see in the video!