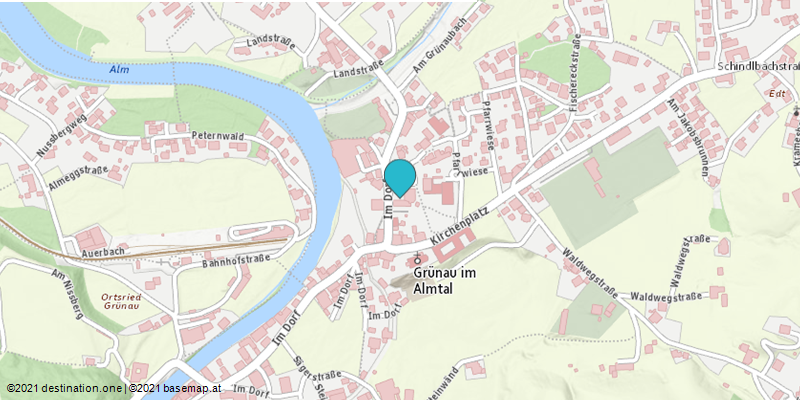 Almtal INDIAN SUMMER
The following photo gallery can be navigated with the arrow keys (left, right).
Special features
From price
€ 155,00 per person
Bookable from: 1 person
Late summer and early autumn, in Austria also called "Altweibersommer" (Indian summer)
is full of living tradition and actually the best time for hiking.




You can experience this first hand in the summer postseason in our Almtal valley. The highlights of the program are hiking tours, for example a walk along the Alm River path or a hiking tour on the Kasberg Mountain.
Furthermore: How about joining the farmer when he presses the cider or distills the fruit-schnapps? Or the brewery of a beer. Characteristic autumn tasks for the Almtal. Of course our traditional hosts, innkeepers as well as hoteliers participate in this late summer, early autumn's "Altweiber Sommer" by presenting special offers, adventures and menus. This offers will include
the possibility to plant your own pear or apple tree in the Almtal Valley!

At the partners of Schmecktakuläres Almtal during this time, especially in the restaurants, delicacies of Wild & Beer are served.



Services
The included services:
3 nights or 4 nights in your desired category with breakfast, apartments without breakfast
A Almtaler pleasure lnuch bag for a hike tour on the Alm river path or the Kasbergalmrunde
Enjoyment license at the partner companies of Schmecktakuläres Amtal
Plant of a pear or apple tree in the Almtal with enjoyment rights
Get an insight into agricultural activities with professional support at: Obstklauben & Mostpressen | Dörrobst | Other agricultural activities
Take a pocketknife with at home
Optional and bookable:
Entrance to the Freilichtmuseum Hackenschmiede and the Archeology Museum TEMPUS in Bad Wimsbach-Neydharting Extra night
Itinerary
This could be your "Altweibersommer" stay in the Almtal:
Thursday:
Individual arrival to the host of your choice in Almtal (Vorchdorf, Vorarlberg) It is also very easy to get there by train.
Hike along the Almuferweg trail
Dinner with a partner company of Schmecktakuläres Almtal

Friday:
Breakfast
In the morning eg. Visit the Eggenberg Brewery with beer tasting
In the afternoon visit a farm
Dinner with a partner company of Schmecktakuläres Almtal

Saturday:
Breakfast Hike on the Kasbergalmrunde
lunch break at the Hochberghaus mountain inn, partner company of Schmecktakuläres Almtal
In the afternoon plant a tree
Dinner at a partner company of Schmecktakuläres Almtal

Sunday:
Breakfast
Hiking around the lake Almsee
Lunch at Gasthof Jagersimmerl, partner company of Schmecktakuläres Almtal
Individual departure or extension night



Possible date of arrival
Sundays and Thursdays from the 1st till the 15th October 2017
Price information
Price per person and stay:
€ 217, - in a farm holiday, private room or holiday apartment
€ 247, - in a 3 star hotel
€ 357, - in the 4-star Romantikhotel

Supplement for half board, single room supplement or extension night please on request!


Conditions of travel
For bookings directly with your landlord, the GENERAL TERMS AND CONDITIONS FOR THE HOTELLERIE 2006 (AGBH 2006), see the following link.

For bookings made by Almtal Tourist Board, the following conditions apply:

Tour operator's notes:
Tourismusverband Almtal, Im Dorf 17 , 4645 Grünau im Almtal , registration
number 2015/0038 in tour operator directory of Federal Ministry of Economics, Family and Youth.

According to the GENERAL TRAVEL TERMS AND CONDITIONS (ARB 1992)
customer deposits for package tours of the tour operator Tourismusverband
Almtal are protected under the following conditions:
The deposit occurs less than eleven months before the end of the trip and is
20 percent of the travel price. The balance will be paid earlier than 20 days
prior to travel – step by step against surrender of the travel documents to the
traveller. Any additional or early prepayments or residual payments may not
be required. Payments or residual payments are protected only to the extent
in which the tour operator is entitled to their receipt. Hedging sum shall be
used primarily to satisfy regulations of accepted payments.
Guarantor of the Tourismusverband Almtal is Allgemeine Sparkasse Oberösterreich Bankaktiengesellschaft, Promenade 11-13, 4020 Linz.
The application of all the claims is to make, otherwise all claims loss, within 8
weeks after the onset of insolvency by the European Travel Insurance Company Ltd; Kratochwjlestraße 4, 1220 Vienna, phone: +43 ( 0 ) 1 3172500
The GENERAL TRAVEL TERMS AND CONDITIONS (ARB 1992) of the Association of Travel Agencies in the latest version are valid.
http://almtal.salzkammergut.at/fileadmin/user_upload/almtal/pdf/ARB.pdf
Suitability
Suitable for seniors
Suitable for friends
Suitable for couples
Particularly suitable for
Offer
From
€ 155,00
(per person)
OFFER
From the "Alm" river valley to the "Alm" alpine meadow
Time period: -